Having a large SMSF client base, we have been amazed at how significantly First Class Super has enhanced our client offering by bringing our SMSF accounting in-house, but also dramatically improving our internal administration efficiencies.
Paul Nicol
Senior Partner
GFM Wealth Advisory
The transition of the administration of our SMSF clients to First Class Super was seamless. Paul and Trent have a can do attitude, take control of any problems with minimal fuss and always prepare returns in a timely manner.
Rebecca Cameron
Financial Planner
ARA Consultants Limited
First Class Super is a great resource for our practice. Their organised and practical approach enabled a seamless transition for the processing of self managed superannuation funds. Paul and Trent are a pleasure to deal with – reliable, efficient , professional.
Mark Henry
Henry Partners
We originally commenced our super fund and began our association with Paul Murray in April 1998. Paul has always worked with us as an efficient and competent professional.  He has prepared quality ATO returns for our fund, with prompt, reliable and friendly service.  The transition to First Class Super in 2012 has been seamless, and minimum input into the process of preparation of the tax returns is required by us.  It is a pleasure to work with him and his great team in partnership together.
Judy Carland
B.Comm, CFP, Dip FP
Paul has prepared my personal and clients SMSF accounts and compliance documentation for many years during which time I have experienced a first class service catering for all the complexities presented to us by clients sometimes not following the rules, buying assets in the wrong names etc. Both Paul and Trent have worked through the issues, kept us informed, liaised with the regulators and completed the fund accounts. I have no hesitation in recommending them. With the introduction of the First Class Super reporting my job has become far more efficient and enjoyable. I would be pleased to expand on this recommendation to anyone. Just leave your number with First Class Super and I will contact you.
Steven
I am very pleased to be working in partnership with First Class Super in the administration of my SMSF.  My transition to First Class Super was seamless.  I always experience professional, courteous and prompt service from all at First Class Super.
Marg Q – Glen Iris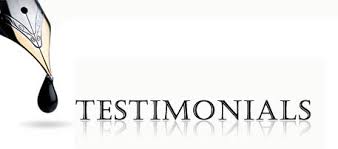 At Intralink we have worked with FCS since they first opened doors. The transition has been seamless both for our business and more importantly our clients. The team find both Paul & Trent a pleasure to deal with in their friendly, responsive and proactive way.
Paul Sharkey
Director
Intralink Wealth Management
Paul and Trent ensure our business processes are seamless – a rarity in this industry.
They are very efficient and easy to deal with. The error rate is extremely low despite the quick turnaround time. If you need something urgently, they are always happy to help. They are also great users of technology.

All in all highly recommended.
Sara Nicholls
Associate Director
Head of Financial Planning
fym financial
Our long standing business relationship with both Paul and Trent is testament to their professional yet highly practical approach to the changing SMSF landscape.  Our confidence in First Class Super's attention to detail and compliance, liberates our time to focus on developing proactive opportunities for our clients and their SMSF's. It is a pleasure working in partnership with the First Class Super team.
David, Chartered Accountant, Kew